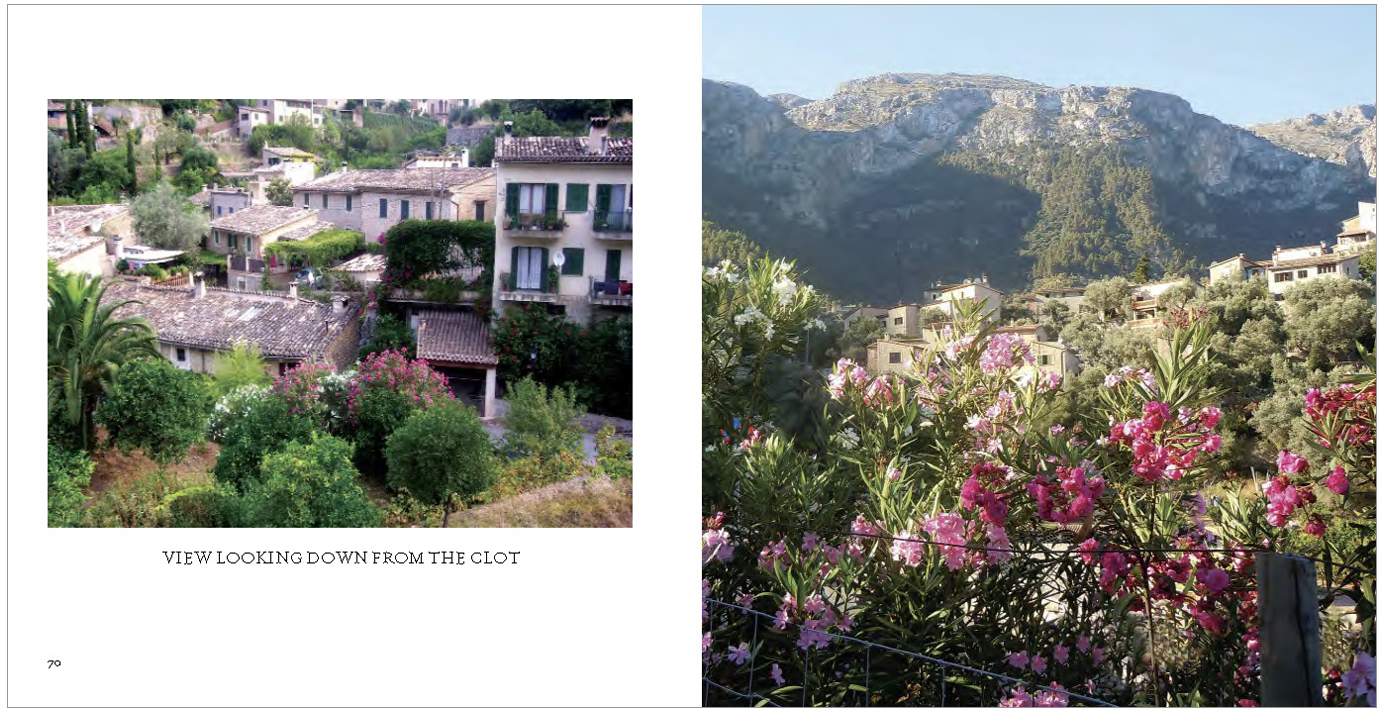 DEIA: Paradise for Artists
$20.00
For the past ten years, Fran has been spending her summers in Deia, a small village and well known artist colony on the Northwest coast of the island of Mallorca, Spain. She has come to know the village, the residents, the artists and the writers.
The life of the village and the remarkable beauty of this mountain village, now a World Heritage Site, are reflected in the more than eighty photographs and commentaries in this book.
"Fran Zak, the photographer, has a way of capturing the atmosphere of a place and the heart of its people. Her portrait of Deia, this well known artist colony in Spain, was praised by both the artists of the village as well as by the residents of this beautiful and unique Mediterranean village."
—Paul Archer, Reviewer
For more reviews, click here.